CHOOSE YOUR RIDE!
With low competitive rates, flexible repayment options and a quick approval process, the choice is easy - whether it's a sedan, minivan, truck or SUV.
New and used Cars, Trucks or SUVs
Refinance your auto from another financial institution
Promotion goes from July 19 to August 14, 2021
Complimentary auto search with CUDL AutoSMART
* Payments will be $17.96 per $1,000 borrowed on a 60-month loan at 2.99% APR. Must meet minimum qualifications for the loan. Must be or become a member of MVFCU.
** Annual Percentage Rate (APR)
---
Apply Today
Applying online is easy!
Other ways to apply...
In person at a Community Office
Mon - Fri 7am - 7pm or Sat 8am - 5pm, call 907.745.4891
Directly at one of our trusted auto dealers:

---
NADA Guides
Research and compare cars before you make a purchase.
---
Protect yourself and your ride...
MVFCU offers some exiting optional protection for you and your car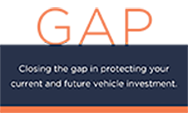 GAP or Guaranteed Asset Protection
A voluntary, non-insurance program offered as protection on your financed vehicle to enhance, rather than replace, your standard insurance coverage.
---

Assure Guard
Breakdowns Happen.
Breaking The Bank Doesn't Have To. ASSURE GUARD BROCHURE
---
Credit Companion
Under the Credit Companion Debt Protection program, your loan balance may be canceled or your monthly loan payments canceled without penalty or added interest. CREDIT COMPANION BROCHURE
---