Build your dream home today
MVFCU members are able to apply for a construction loan as an owner-builder. The owner-builder will personally manage or significantly participate in the construction of their new home.
The paperwork we supply helps to keep the owner-builder organized and makes it easier for them to gather the required documentation and knowledge to engage in the construction process.
Members must demonstrate the ability to manage a construction project, or may be required to have a knowledgeable industry professional look over their shoulder. Members are encouraged to have a strong equity position in the project up front and sufficient reserves for allowances for cost and time over-runs.
Applying is easy!
Apply for an owner-builder loan today
Once you have completed the Loan Application Packet, call us at (907) 745-9165 during regular business hours to set up an appointment. If you have any questions about the loan application package, call us at the above number, we're here to help you!
Rates, terms and fees will vary depending on your individual circumstances of the project. Consultation with a Construction/Residential Loan Officer is recommended.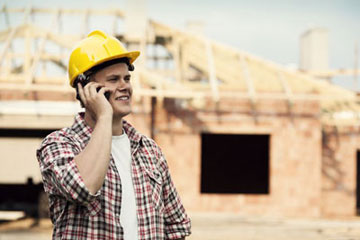 *Owner-Builder Residential Construction Loans are currently available in Alaska only.
NMLS#418470