2019 Board of Directors Election
As a credit union, we are a financial cooperative that is owned by its members, not stockholders. Because of this distinction, each member, regardless of the size of their account, has one vote in electing a volunteer Board of Directors. This assures that your credit union's focus on your financial interest is not lost.
There are three (3) positions open for the 2019 MVFCU Board of Directors election being held March 27 through April 26. As a credit union, we offer our members two convenient methods to cast their ballots: Online and paper
Voting online takes just a few minutes and saves the membership thousands of dollars in printing and mailing expenses! To learn how to cast your online ballot, visit www.mvfcu.coop/votenow.
If you prefer a paper ballot, request one at any MVFCU office or one will be mailed to you by calling (808) 677-6206 or (907) 745-4891. Requests for mail ballots must be made by the close of business on April 12. All ballots must be received by the end-of-day on April 26.
Election results will be announced at the 2019 Annual Membership Meeting on May 2. Results will be posted in each community office on May 3. There will be no nominations from the floor at the membership meeting.
---
Meet the 2019 Board of Director candidates!
Rick Antonio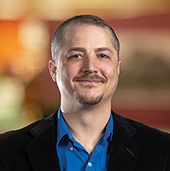 Palmer/Fishhook Resident
Employed at the Mat-Su Borough as a Civil Construction Project Manager.
Reasons for wanting to serve MVFCU:
I appreciate and support the role that MVFCU plays in the community as a member owned cooperative financial institution. As this hometown credit union has supported my family and me, we would like to give back by volunteering and contributing where needed. Concern for community is one of the basic principles of a co-op and I believe that our success is achieved by investing in our future generations. If chosen to serve, I would advocate for providing additional education opportunities to promote financial literacy and help maximize the opportunities that the services provide to members.
Crystal Stanley (Incumbent)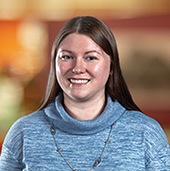 Palmer Resident
Employed at Fosselman & Associates CPA Firm
Reasons for wanting to serve MVFCU:
I opened my first bank account at 13 in MVFCU's Willow branch and have remained a member ever since. I appreciate MVFCU's efforts to be an active and positive presence in all the communities it serves. Over the last 4 years of being on the Supervisory Committee I have seen firsthand how member-centered MVFCU is in all that it does. I would like to serve on the Board of Directors to take a more active role in continuing MVFCU's role in the community especially in educating young people about finances. I am interested in seeing the credit union leverage technology to enhance the member experience for convenience while keeping the personal touch of a small tight-knit community.
Karen M. Foster (Incumbent)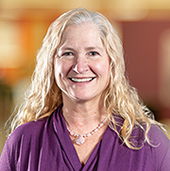 Wasilla Resident
Co-owner of Foster and Company, LLC CPA firm
Reasons for wanting to serve MVFCU:
I have been a member of MVFCU for many years. As a Board Member for the past three years, I am impressed by the professionalism of the staff from the front line to the back office. It is exciting to watch the organization grow into new technologies. I would look forward to helping direct the credit union into our next successful growth cycle, especially in the areas of member communication and mobile technology.
Joseph T. Hawkins (Incumbent)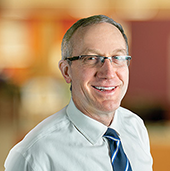 Wasilla Resident
Owner of Bionic Chiropractic
Reasons for wanting to serve MVFCU:
"For service, not for profit." This is what we stand for. I have seen considerable success in reaching out to the younger members of our community over the past years. MVFCU has, in unity and cooperation with other credit unions and the Mat-Su Health Foundation and the schools and many, many volunteers, supported the teaching of financial principles through "Financial Reality Fairs" and community outreach. These activities benefit our community on multiple levels. Volunteers have the opportunity to share the financial knowledge with the younger generation, and they benefit by learning from the vast diversity and energy of the youth, and draw our community closer together. I would like to see this program and others will continue to grow and make positive influences on our youth and community. I will continue to do all I can to make financial education and options available for those members who experience unexpected medical bills with the understanding that a solid financial institution leads to community stability and growth.
---
Debt Roundup!
The 2019 Debt Roundup loan is about to ride off into the sunset for another year. Take a minute and check out the details.
---
CEO SPOTLIGHT - Financial Planning
By Ed Gravley
I would like to share with you a valuable article written by Bill Khoe your Credit Union Chief Operations Officer concerning protecting your privacy.
"Identity theft is when personal private information is acquired and used by another person. This information may be financial, medical, or other types of confidential information. Thieves use both high tech and low tech methods to obtain data. Some examples of high tech methods would be computer virus and data breaches while low tech methods may be stealing mail or looking at the things we throw out.
Thieves are trying to gain access to confidential data to commit fraud, drain accounts, or perform unlawful activities in someone else's name. Identity theft is a growing issue that many people fall victim to every year.
Protecting your identity is very important, as failure to protect your identity can have many consequences such as issues with law enforcement, IRS, and debt that may result from fraudulent activity.
Here are some things you can do to protect your identity.
Use strong passwords
Avoid easily guessable passwords. Make sure to include numbers, special characters, and capital letters in passwords. Change them from time to time so they are not always the same. Use different passwords for social media and websites than you use for medical and financial websites.
Check your account information and credit regularly
There are many free websites where you can check your credit annually. This will let you know when someone may be using your information to open fraudulent accounts. For your existing accounts, make sure and review your history regularly. No one will understand your activity better than you do, and this is the most valuable tool in determining if a criminal has obtained your information.
Be careful about the information you share on social media
Criminals try and get as much information about their victim as they can before trying to get into online systems. This information can help them answer challenge questions that may come up in the process such as mother's maiden name or first vehicle.
Make sure you shred physical documents instead of just throwing them away
Criminals are not above using low tech methods like stealing mail or rummaging through trash to get information to steal identity. Using a cross cut shredder before you throw important documents away will make it difficult to obtain information through this mechanism.
Protect your access devices
More and more people are shedding the computer and doing all online access through smart phones or smart devices. While these devices can make access easy, many people are also storing passwords and access information on these mobile devices. If you do not protect the device with a strong password or biometric identification, someone that takes your mobile device may have immediate access to all of your protected websites. "
I would encourage you to take advantage of these tips.
MVFCU provides additional resources online under Services, Security Center where there are current articles about risks you may face and information about how to better protect yourself.
Always remember protecting your identity starts with you.
Until next quarters' CEO spotlight.
Ed Gravley
---
Update to Fee Schedule
IMPORTANT INFORMATION Fees and Service Charges
Periodically there are changes to our Fee Schedule. Please consult www.mvfcu.coop/accounts/fee_schedule or your local community office for the latest MVFCU Fee Schedule
---
Introducing Rachael
Eagle River's Community Office Manager
Rachael began her financial career in 2009 as a teller for a small credit union in California where she grew up. She was initially drawn to working for the credit union because of the friendly and caring credit union employees. In 2016 Rachael, her husband and two daughters moved to Alaska where they enjoy spending time exploring the beauty of Alaska and making everyday an adventure. Her favorite part about Alaska is the people! "I've had so many wonderful conversations and support from the local community since my arrival to Alaska 3 years ago."
Before joining MVFCU in 2018, Rachael gained valuable experience as a Member Service Representative, Call Center Training Specialist, and Branch Operations Supervisor. In between work and family life, Rachael earned her Bachelor's degree in Business Administration. Her favorite aspect of her role as a Manager is interacting with members and the local community on a daily basis. "I admire that MVFCU focuses on our members first and works continuously to provide products and services that help our membership reach their financial goals."
---
Old News is History