CEO SPOTLIGHT
By Ed Gravley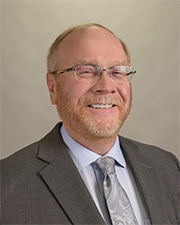 Sitting at my desk reflecting on the exciting opportunities going on at your Credit Union, it seems like a great time to share with you some of these exciting things that will help you simplify your life and possibly save you money.
One of the major new services we have added is mobile deposit. This service allows you to make check deposits using your cell phone by taking a photo of checks and depositing the funds using your MV Mobile app. This will free up your time by allowing you the ability to make deposits any time day or night.
We have also extended our hours to better serve you: Monday through Friday 7 a.m. to 7 p.m., and Saturday 8 a.m. to 5 p.m. at our four Live-ATM locations. Located at Big Lake, 501 Main Wasilla, Seward Meridian, and 1020 S. Bailey Palmer offices, these Live-ATM machines give you the ability to speak to and perform transactions with a live person. Can't get to the machines during these hours? You can also use these machines as an ATM any time of the day or night. Our Live-ATMs have been enhanced to take cash and check deposits. In the near future, look for additional Live-ATM locations.
Another way we seek to help you simplify and save is by offering some of the best consumer loan rates available. We may be able to help you take out a new loan, refinance a loan, or consolidate your debt at a lower interest rate. Meet with one of our Member Service Representatives to find the best options for you.
With mortgage rates being the lowest they have been this year, now is a great time to schedule a free, no obligation, loan review with one of our mortgage lending specialists. Many members are already saving hundreds of dollars a month on their mortgage payment with a longer term mortgage such as a new 30 year mortgage, or accelerating their payoff times by selecting a 10 or 15 year mortgage.
As you can see, there are many ways we can make your life simpler and possibly save you money at the same time. Contact us today to learn more about these or any of our other great services.
---
Board of Directors Election Results
The results of the 2019 Board of Director Election were announced by Matthew Riesterer, Supervisor Committee Chair, at our Annual Meeting in Palmer, AK. Congratulations to Crystal Stanley, Karen M. Foster, and Joseph T. Hawkins on being re-elected to the Board of Directors. They are already hard at work assuring MVFCU's future is bright.
---
New Member Survey
We want to hear from you!

In the past, MVFCU has mailed an annual member survey and your response has helped us to better understand what you need and want from MVFCU. We have decided to step it up a notch with a short online survey. Members who visit a Community Office or call the Contact Center may randomly receive an email with the link to the survey. Our new online Member Survey provides us with your feedback in a timely manner based on your latest experience with MVFCU's services.
We will be providing more details. We look forward to receiving your feedback!
If you have any questions or concerns about our new Member Survey, please call our Contact Center.
(907) 745-4891 Mat-Su
(907) 694-4891 Anchorage
(808) 677-6206 Hawaii
---
What's new at MVFCU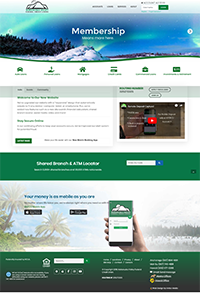 To better serve our ever growing membership, we are in the process of redesigning our MVFCU website. Our goals for the redesign are to create a more mobile friendly environment, make a simpler layout for increased functionality and present a fresh new look.
When the new website goes live by the end of July, please take time to look it over and give us your feedback. While much of the content remains the same, we've already began adding new features for your convenience.
First, you will notice you now can login to your MV Online account directly from the home page. Also new is the ability to communicate to our Contact Center using email generated from the website.
We're excited about our new site and hope you will enjoy the experience! As always, we're here to help create a better financial future for you each and every day!
---
2018 ANNUAL REPORT
2018 ANNUAL REPORT PDF
The 2018 Annual report is now available at any Community Office! The report will provide insight on your credit union's accomplishments, Board Members, and financial strength over the last year.
---
Leeward Community College Bash

On September 4, Leeward Community College in Pearl City, Hawaii will hold the annual event, "College Bash", a fall Student Life event where free food and games make for an exciting kick-off to the new year! Matanuska Valley FCU will help sponsor the event and participate by providing Leeward students information on the many financial services available to them.
---
MVFCU Night at the Ballpark!
Join us and the Mat-Su Miners Friday, July 19, 7:00 p.m. at the Hermon Brothers Field.
Your free tickets will soon be available for pickup at any Alaska Community Office!
---
SAVE THE DATE

The Annual AVIS Sale
Saturday, September 14, 2019, will be the Annual Avis Sale!
Be sure to watch our Facebook page and www.mvfcu.coop/avissale, for more details!
We look forward to seeing you there!
---
Old News is History
First Quarter 2019 Second Quarter 2019