CELEBRATE OUR 75TH ANNIVERSARY WITH A $75 BONUS CASH DIVIDEND!
4.75% APY* 12 MONTH TERM CERTIFICATE
5.75% APY* 36 MONTH TERM CERTIFICATE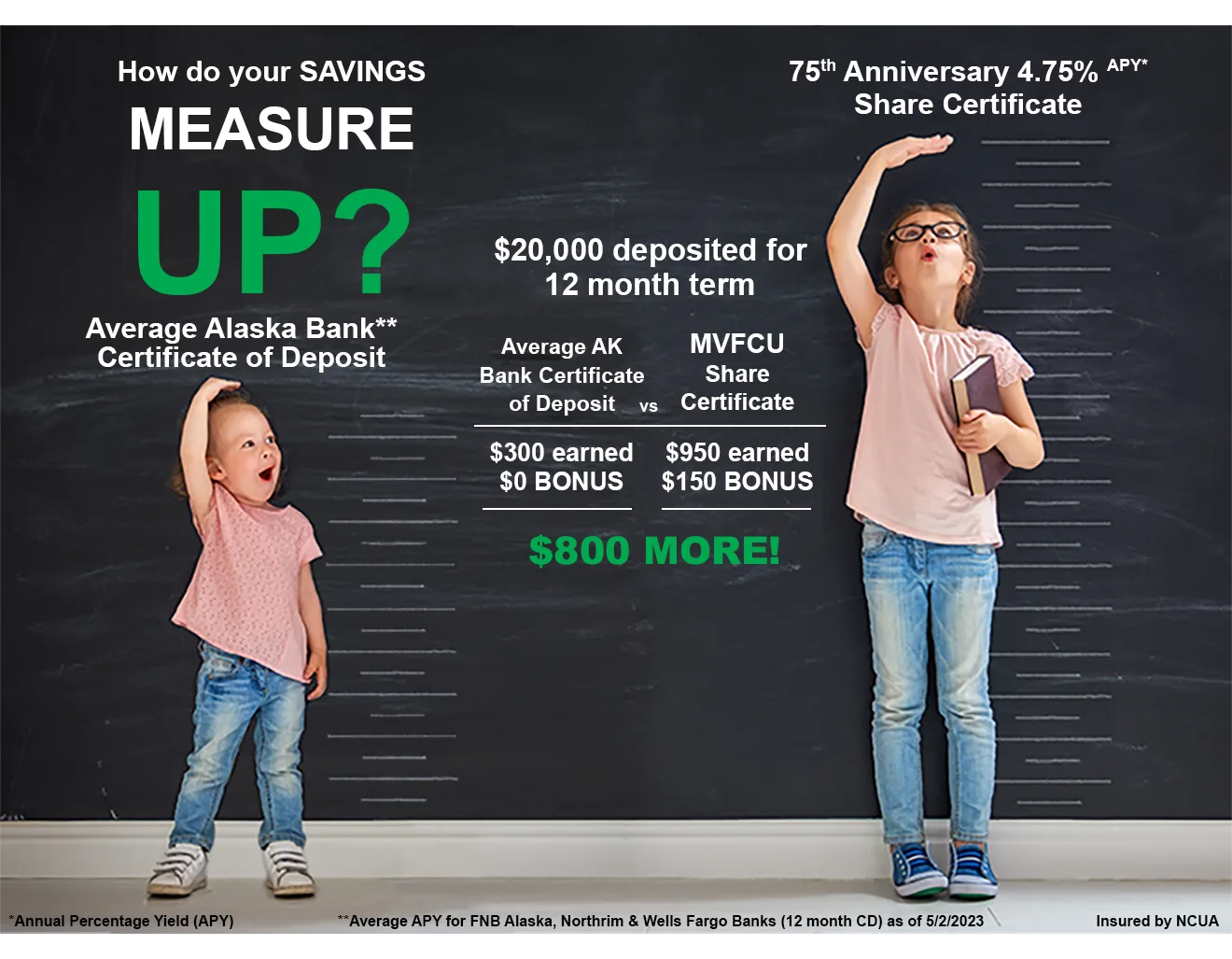 Disclosures
*Annual Percentage Yield (APY) is accurate as of 5/01/23, is subject to change without notice, and is fixed at the time of deposit. A minimum deposit of $400 is required to obtain these rates, and early withdrawal penalty applies.
A $75 bonus cash dividend will be paid at maturity for each full increment of $10,000 of money not already on deposit at MVFCU. Cash dividend payable on non-business personal accounts only. For example a $50,000 investment of funds not already on deposit will earn $375 bonus cash dividend ($75x5) payable at maturity. This bonus will be forfeited if any early withdrawal is made. This bonus cash dividend only applies to the 12 month term certificate.