» 2015 Annual Report PDF «
In Review
The 2016 Annual Membership Meeting, was held at Palmer Senior Center on Tuesday, May 10. 
Chairman's Report
Don Shiesl thanked the members for participating in this year's Annual Meeting and for being members of the Credit Union
Supervisory Committee's Report
Supervisory Committee Chairman, Matt Reisterer, gave a brief overview of the role of the Supervisory Committee. The committee provides oversight of credit union operations as a safeguard for Credit Union assets and arranges for independent audits.
Matt then discussed what steps are taken to safeguard the Credit Union's assets. He stated that each year the committee engages an external audit firm to complete the financial audit. The committee also meets regularly with the credit union's internal auditor. In addition, the credit union is examined annually by the National Credit Union Administration. Matt reported that the credit union is active in following up with all audit and examination findings.
CEO's Report
Al began his report by expressing his gratitude to the board and volunteers, who make up the MVFCU Board of Directors and committees. He then thanked Krystyna Colberg for her 15 years of dedicated service, specifically noting her leadership throughout the years. He went on to thank the dedicated employees some that have worked for the Credit Union for 40 years and also mentioned the Management Team for all the work they have done to expand the membership in Valley, Anchorage and Hawaii.
Al then explained that a credit union is a not for profit cooperative owned by the members and that MVFCU exists to provide members access to a wide range of reasonably priced, safe, secure, and convenient financial services products. He stated that during these uncertain economic times management will follow the board approved governance process and vision chart. He explained that the Credit Union will continue to be successful by making prudent and conservative decisions, treat members with respect, trust and integrity and giving them a helping hand in times of financial difficulty.
He continued by thanking the members for choosing MVFCU as their trusted financial partner, and for being a part of a worldwide movement that fosters economic development and provides a safe harbor for friends, families, and neighbors.
Al then brought the meeting to the Financial Reality Foundation and introduced Karina Wentworth the Executive Director. Karina showed a video about the Reality Fairs that are put on by the Foundation, she then provided an overview of what the Foundation does and explained that 1930 young adults attended a fair at 19 different locations during the 2015-2016 school year. She then thanked the volunteers that have spent countless hours contributing to the success of the foundation.
Special Recognition
Don Shiesl acknowledged the employee and volunteer Milestone portion of the Agenda. He acknowledged the three employees that have been with the credit union the longest with anniversaries this year, Suzanne Gaines 30 years, Al Strawn 35 years and Peggy Mulligan 40 years and thanked them for all their years of dedicated service.
Election Results
Karen Foster and incumbent, Joseph Hawkins were elected to the Board of Directors for three year terms.
New Falcon Card Fraud Management Service
Continuing our efforts to keep your accounts secure, we've adopted a new fraud management system on our VISA Debit, Credit Cards, and ATM Cash Cards. The new detection system, Falcon Fraud Manager, is able to detect potential fraud six times faster than a blink of an eye and adds the ability to notify you of potential threats through SMS texts, email and phone calls. For more information check out Falcon Fraud Management under Services at MVFCU.coop
» top «
Wisdom From Your CEO
By Al Strawn
Indicators of Good Financial Health
Recently, I read a research paper from the Center of Financial Services Innovation. The research indicates that more than half of the nation, that's 138 million people, lack financial health. The report provides a remedy: Financial Health comes about when your daily systems help you build resilience and pursue opportunities. In other words, first we form our daily habits and then over time those habits form us!
So how do we know if our habits are building towards financial resilience and opportunities? The following are some simple indicators from the report to help us evaluate financial health.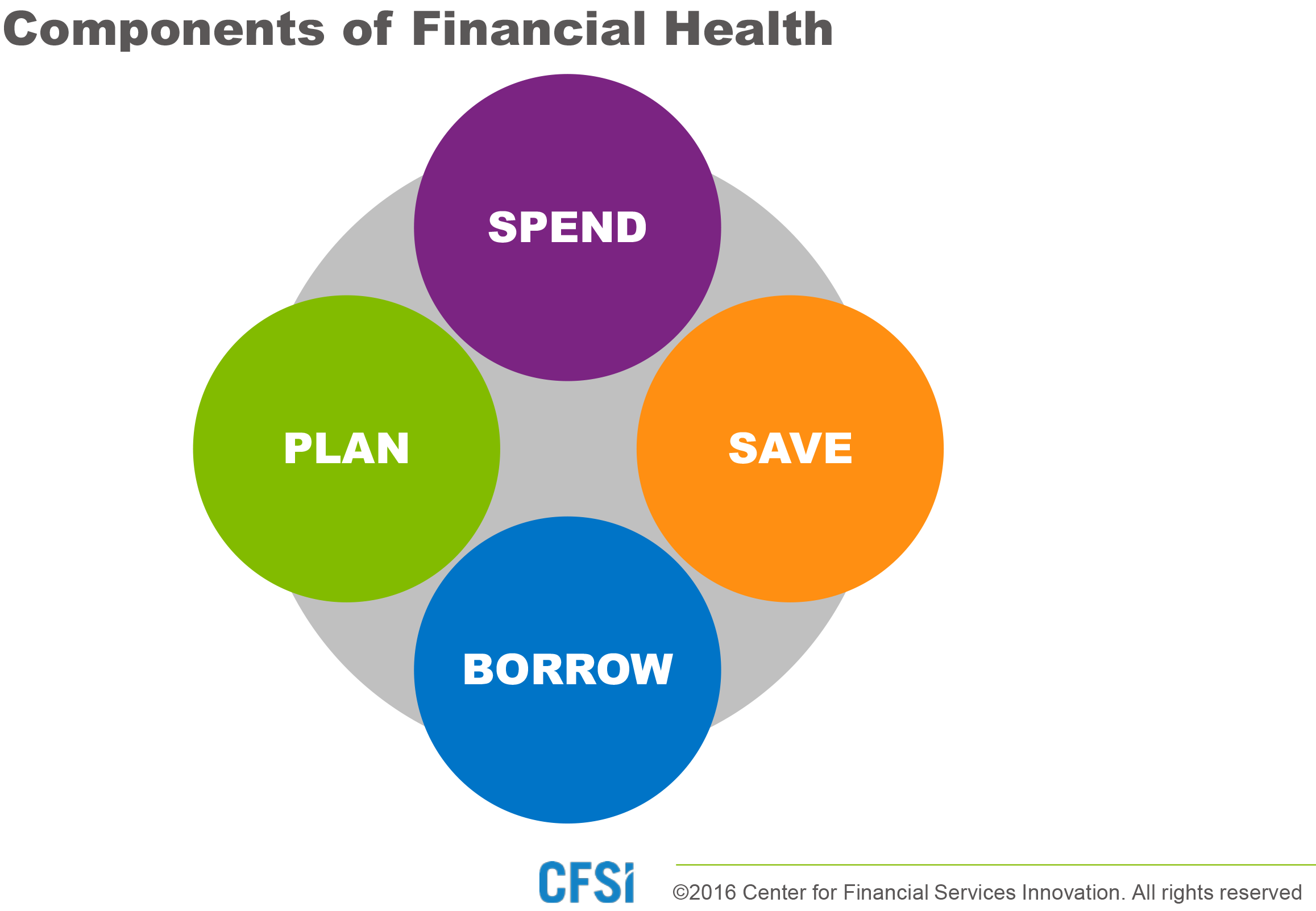 Spend
Do you spend less than your income and pay your bills on time and in full? Your ability to successfully manage your cash flow and spend less than your income directly affects your ability to build savings and be resilient in the face of unexpected events. How well you keep up with your bill payments sheds light on how well you manage your cash flow and day-to-day financial commitments.
Save
Do you have sufficient liquid savings and sufficient long-term savings or assets? Having sufficient liquid savings is important for coping with an unexpected expense, like a car repair, or sudden drop in income, like losing a family member or getting laid off from a job. Having sufficient long-term savings is necessary to achieve financial security and take advantage of opportunities, such as investing in a home or a child's education.
Borrow
Do you have a sustainable debt load and a prime credit score? Having a manageable debt load suggests that you will not be consumed by late fees or become over-indebted which may lead to further financial difficulties, including bankruptcy. Although credit scores are an imperfect indicator of overall financial health, they shed light on your ability to access low-cost credit and your propensity to pay it back.
Plan
Do you have appropriate insurance and plan ahead for expenses? Having insurance allows you to be resilient in the face of unexpected expenses, such as the death of a loved one or a medical emergency. Planning ahead for expenses indicates that you are future-oriented and interested in improving your financial situation.
Our desire at Matanuska Valley FCU is to be your trusted financial partner. Often I'm reminded that credit unions are not in the money business, rather we are in the business of helping people! Money is just a commodity to be managed and controlled. On the other hand, helping people to build their financial capability is the mission credit unions are designed to serve.
SAVE THE DATE
The 31st Annual AVIS Sale
On Saturday, September 10, 2016, we will be celebrating our 31st Annual Avis Sale!
Be sure to watch our Facebook page and our website, www.mvfcu.coop, for more details! We look forward to seeing you there!
MVFCU Day at the Ballpark!
Join us and the Mat-Su Miners Friday July 8, 7:00 p.m. at the Hermon Brothers Field.
Your free tickets will soon be available for pickup at any Alaska Community Office!