Looking for some new wheels?
With low competitive rates, flexible repayment options and a quick approval process, the choice is easy - whether it's a sedan, minivan, truck or SUV,
Low Rates!
New, used or refinanced vehicles
Complimentary auto search with CUDL AutoSMART
NADA guides (research car prices, deals, and used car values)
Other ways to apply...
Apply in person at a community office
Apply by phone any time by calling (800) 976-5198
See current rates and terms.
---
CUDL AutoSMART
Your Smart Choice for Stress-Free Car Buying
With MVFCU's CUDLAutoSMART™ program you can shop local car dealerships online from the comfort of your home. This online directory of new and used vehicles available from CUDLAutoSMART™ dealers to our members.
MVFCU partners with many car dealerships to offer convenient on-site financing. In one stop you can complete the car buying process and drive off the lot!
Stop by their showroom for your new ride or virtually using CUDLAutoSMART™ .
Protect yourself and your ride...
MVFCU offers some exiting optional protection for you and your car
---
GAP or Guaranteed Asset Protection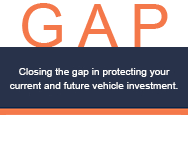 A voluntary, non-insurance program offered as protection on your financed vehicle to enhance, rather than replace, your standard insurance coverage.
---
Credit Companion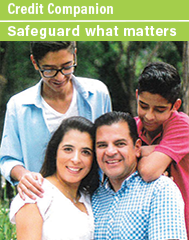 Under the Credit Companion Debt Protection program, your loan balance may be canceled or your monthly loan payments canceled without penalty or added interest.
---
NADA Guides
Research and compare cars before you make a purchase.
---
Proof of Insurance
Providing proof of insurance on your MVFCU auto loan is easy and convenient with the link below.
---
* How Much Car Can I Afford?
---
* These Calculators are provided as a member convience. Please use the following as a guide when using the calculators.
• Results are hypothetical and may not be applicable to your individual situation
• Calculators are a guide only and have no legal effect
• Results do not constitute an offer for credit
• Calculators do not consider the impact of fees that may apply
• Seeking the advice of an investor is recommended
• Actual terms provided may differ