How does a Live ATM differ from an ATM?
Financial transactions are easy and secure from a Live ATM
Live ATMs allow MVFCU members to validate their identity so they can withdraw cash without a VISA Debit Card or Credit Card.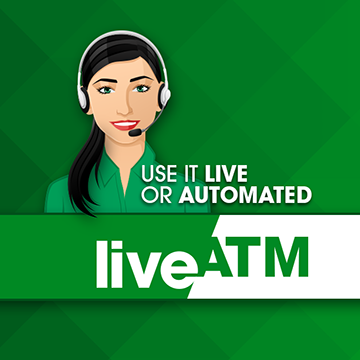 Live ATM Features
Live ATMs offer a number of features that members can use depending upon the nature of their transaction.
A majority of ATMs can only disburse bills in $20 increments, but Live ATMs can disburse money in various increments of bills.
Get faster service and extended hours (Weekdays: 7 a.m. - 7 p.m. and Saturday: 8 a.m. - 5 p.m.)
Our members can complete transactions with an ID without having their debit card
Live chat and/or a phone handset for private communication with a teller
Face to face service
Members can choose between using as ATM or speaking with a member experience representative
Locations and hours
MVFCU Live ATMs are located at the Eagle River, Big Lake, Palmer, Seward Meridian, Wasilla Community Offices and Mat-Su Regional Medical Center..
Weekdays: 7 a.m. - 7 p.m.
Saturday: 8 a.m. - 5 p.m.