Holiday Signature Loans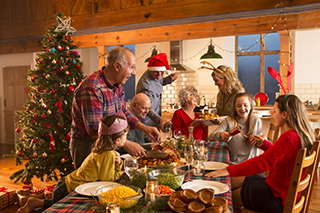 Bringing Grandma home for the Holidays? With a MVFCU Holiday Loan we can help with those travel expenses or the extra spending that often comes this time of year. Our LOW 7.49% APR* interest Holiday Loan can help make those Holiday dreams come true!
Apply for a MVFCU Holiday Signature Loan today and get these special holiday terms:
Receive up to $5,000
Up to 24 months repayment term
Rates as low as 7.49% APR* on approved credit**
Make your holidays a little merrier with MVFCU!
Stop into any of our Community Offices,
or call us at:
Mat-Su: (907) 745-4891
Anchorage: (907) 694-4891
Hawaii: (808) 677-6206
Applying online is easy!
* APR = Annual percentage rate.
** Must be a member or become a member to be eligible for the promotion.
Rates and Terms may vary based on creditworthiness. All loans subject to approval. Promotional Rates and Terms only available November 14 through December 31, 2022. Payments will be $45.00 a month per $1,000 borrowed on a 24-month loan at 7.49% APR.