Call for Nominations
Matanuska Valley Federal Credit Union is currently accepting nominations for the 2020 Board of Directors election. The deadline is Monday, February 3, 2020. All MVFCU Board members serve as volunteers and are either elected by the MVFCU membership or, under special circumstances, appointed by the Board of Directors.
You must be a MVFCU primary member in good standing to serve. If you are interested in serving on the board, or know someone who is, please call MVFCU at (907) 745-4891, (907) 694-4891 or (808) 677-6206 no later than February 3, 2020.
Nominations by Petition
Members who desire to serve, and have not been placed in nomination by the Nominating Committee, may be placed in nomination by petition. The petition must be signed by one percent of the members (approximately 470 members). The petition must also be accompanied by a signed certificate from the nominee that states they are willing and able to serve, if elected.
Nominees shall provide a brief statement of qualifications and biographical data with the petition. All petitions must be received by the credit union on or before March 16, 2020.
---
CEO SPOTLIGHT
By Ed Gravley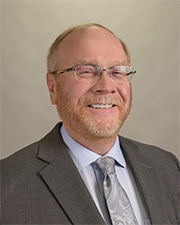 I've always been proud to work at our credit union - Matanuska Valley Federal Credit Union. One of the main reasons is the Mission of the credit union:
"Matanuska Valley Federal Credit Union exists to improve our communities by providing knowledge and services for our members to achieve their financial goals by honoring our Core Values."
Reflecting back on 2019, it has been a banner year for the credit union. Through providing sound and secure financial services, we have helped members with over $86,673,084.00 in 4,151 loans thru October of 2019, which is money put back into our communities to help our local economies.
We look forward to helping you, our members, achieve your financial goals in 2020 by offering economical, reliable and safe loans whether it's for a house – owner/builder, car, credit card, plane, boat, debt consolidation or a variety of business loans. We are happy to assist you with about any type of loan you may need.
Please feel free to contact Matanuska Valley Federal Credit Union for your lending needs.
I would like to thank you for your membership and look forward to serving you in 2020.
---
Alaska: Direct Deposit your PFD
The Fast and Safe Way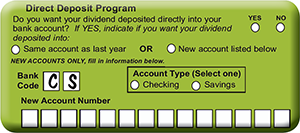 Having your Permanent Fund Dividend (PFD) deposited directly into your MVFCU account is fast, safe and easy.
Just use these guidelines when you file for your 2019 PFD:
Enter CS for the MVFCU "Bank Code"
Enter your account number as instructed in the application. Your account number is found in the upper right corner of your periodic MVFCU statement.
The filing deadline is: March 31, 2020.
---
Peace of Mind
When you need it most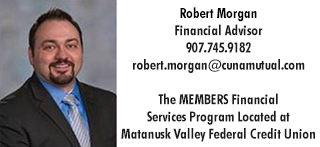 When an unexpected accident or illness occurs, you want to focus all your energy into caring for yourself or your loved one, not fretting about future medical bills. For help creating a savings plan that works for you, contact me today for a no-cost, no-obligation appointment.
Securities sold, advisory services offered through CUNA Brokerage Services, Inc. (CBSI), member FINRA/SIPC, a registered broker/dealer and investment advisor. CBSI is under contract with the financial institution to make securities available to members. Not NCUA/NCUSIF/FDIC insured, May Lose Value, No Financial Institution Guarantee. Not a deposit of any financial institution. CBSI is a registered broker/dealer in all fifty states of the United States of America. The representative may also be financial institution employee that accepts deposits on behalf of the financial institution.
CBSI-1956077.1-1117-1220 © 2017 CUNA Mutual Group
---
Privacy Policy
At Matanuska Valley Federal Credit Union, we respect the privacy of our members. We recognize the importance of maintaining the confidentiality of your personal financial information. You can find our Privacy Policy in many places, but the easiest is on our website. Privacy Policy
---
It's about time to corral those loans

With a Debt Roundup Signature Loan
Saving money and debt consolidation are good goals for the New Year. People work hard to get out of debt and save money. While there are many different paths to get out of debt, sometimes consolidation is the first step.
This year's Debt Roundup promotion will run from March 1 through April 30, 2020, so stay tuned to mvfcu.coop and our MVFCU Facebook page!