CALL FOR NOMINATIONS
Matanuska Valley Federal Credit Union is currently accepting nominations for the 2021 Board of Directors election. The deadline is Monday, February 1, 2021. All MVFCU Board members serve as volunteers and are either elected by the MVFCU membership or, under special circumstances, appointed by the Board of Directors.
You must be an MVFCU primary member in good standing to serve. If you are interested in serving on the Board, or know someone who is, please call MVFCU at (907) 745-4891 or (907) 694-4891 no later than February 1, 2021.
Nominations by Petition
Members who desire to serve, and have not been placed in nomination by the Nominating Committee, may be placed in nomination by petition. The petition must be signed by one percent of the members (approximately 490 members). The petition must also be accompanied by a signed certificate from the nominee that states they are willing and able to serve, if elected.
Nominees shall provide a brief statement of qualifications and biographical data with the petition. All petitions must be received by the credit union on or before March 17, 2021.
---
ASSISTING LOCAL BUSINESSES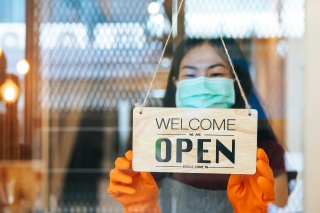 On April 3rd 2020 the Small Business Association launched the federal Paycheck Protection Program (PPP) under the umbrella of the Coronavirus Aid, Relief, and Economic Security (CARES) Act.
Pursuant to the CARES Act (executed March 27, 2020) and subsequent PPP loan, Matanuska Valley Federal Credit Union was one of the estimated 15% of the U.S Credit Unions that engaged in the program.
Issuing nearly $10,000,000 in PPP loans, MVFCU was able to assist 215 small business with their payroll needs during this worldwide pandemic known as COVID-19 according to Kenn Darling, MVFCU Chief Credit Officer. Each loan provided about 2 ½ months of payroll grants to the small businesses to support them during the initial adjustment of the economic changes the virus caused.
Darling shared that "loans ranged from as low as $870 to a high of $807,705; emotions ran high as our members received this federal assistance, many claiming this will keep their doors open as some cheered, while others cried, from the relief this stimulus provided to them."
As a Credit Union, part of the MVFCU core competency is providing financial products and services to local communities. The PPP loans provided MVFCU's field of membership with much needed financial assistance while also giving new members the opportunity to experience the MVFCU way!
---
ALASKA: DIRECT DEPOSIT YOUR PFD
The Fast and Safe Way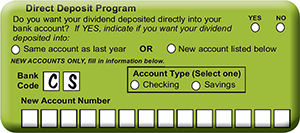 Having your Permanent Fund Dividend (PFD) deposited directly into your MVFCU account is fast, safe and easy.
Just use these guidelines when you file for your 2020 PFD:
Enter CS for the MVFCU "Bank Code"
Enter your account number as instructed in the application. Your account number is found in the upper right corner of your periodic MVFCU statement.
The filing deadline is: March 31, 2021.
---
PRIVACY POLICY
At Matanuska Valley Federal Credit Union, we respect the privacy of our members. We recognize the importance of maintaining the confidentiality of your personal financial information. You can find our Privacy Policy in many places, but the easiest is on our website. Privacy Policy
---
IT'S ABOUT TIME TO CORRAL THOSE LOANS

With a Debt Roundup Signature Loan
Saving money and debt consolidation are good goals for the New Year. People work hard to get out of debt and save money. While there are many different paths to get out of debt, sometimes consolidation is the first step.
So stay tuned to mvfcu.coop and our MVFCU Facebook page for Debt Roundup promotion updates!