2021 Annual Meeting & Election
The 2021 Annual Meeting will be held on Thursday, May 6, 2021. As we get closer to this date, we will be announcing specifics on how you can attend. We encourage you to follow us on one of the social media networks and/or watch for the Annual Meeting Banner when you login to your account online for the latest details.
No Board of Director applications were received through the normal process or through petition, therefore the two open Board seats will go uncontested without having a formal election.
---
Meet your Board of Directors!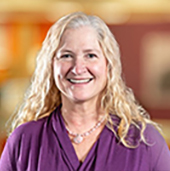 KAREN FOSTER
Chair
• Wasilla resident
• Co-owner of Foster and Company, LLC a CPA firm
• Board Member, Habitat for Humanity Mat-Su
MVFCU Board Member since 2016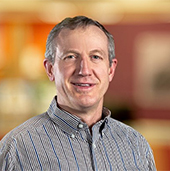 JOSEPH HAWKINS
Vice Chair
• Wasilla resident
• Owner of Bionic Chiropractic
• Served as an adjunct instructor for Mat-Su College and an instructor for the Red Cross
MVFCU Board Member since 2013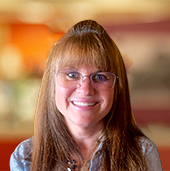 AMY ROBERTS
Treasurer/Secretary
• Palmer resident
• MSBSD teacher since 1997, currently at Machetanz Elementary
• Volunteers with 4H Club as Project Leader as well as Jr. Market Livestock Committee member
MVFCU Board Member since 2018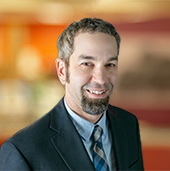 DAVID COMBS
Director
• Palmer resident
• Accountant at Combs Insurance Agency
• Past Palmer HS baseball coach and currently serves on the Palmer Little League Board of Directors
Board Member since 2012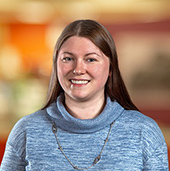 CRYSTAL STANLEY
Director
• Palmer resident
• CPA at Fosselman & Associates CPAs
• Member of the MVFCU Supervisory Committee last 4 years.
MVFCU Board Member since 2019
CECELIA BRADFORD
Director
• Palmer resident
• Federal Aviation Administration until 2005
• Volunteer work includes Church, Rotary, Numerous Employee Association Groups, Oshkosh, and Aviation Education Programs, also taught quilting and craft classes
MVFCU Board Member since 2020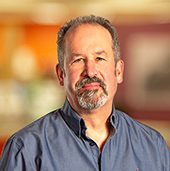 DOUGLAS LECREN
Director
• Palmer resident
• Project Manager and Engineer overseeing multiple projects in Oil and Gas
• Member of the MVFCU Supervisory Committee last 4 years
• As a volunteer, served in leadership roles with American Society of Heating, Refrigeration, and Air-Conditioning Engineers
MVFCU Board Member since 2020
---


When it comes to making decisions about your financial future, you want a partner: an experienced, knowledgeable professional who takes the time to understand your family's unique needs and goals. That's the Credit Union Way.
Contact me today to get started.

Robert Morgan
Financial Advisor
Office 907-745-9182
robert.morgan@cunamutual.com
Matanuska Valley Financial Services Program Located at:
Matanuska Valley Federal Credit Union

Representatives are registered, securities sold, advisory services offered through CUNA Brokerage Services, Inc. (CBSI), member FINRA/SIPC, a registered broker/dealer and investment advisor, which is not an affiliate of the credit union. CBSI is under contract with the financial institution to make securities available to members. Not NCUA/NCUSIF/FDIC insured, May Lose Value, No Financial Institution Guarantee. Not a deposit of any financial institution. CUNA Brokerage Services, Inc., is a registered broker/dealer in all fifty states of the United States of America CBSI-1956086.2-0720-0822 © 2020 CUNA Mutual Group
---
MVFCU & Leeward Community College Partner Up
The new school year presented an opportunity for the Waipahu Community Office to engage with the students of Leeward Community College through the school's Student Life program. The student focused office encourages learning experiences through involvement with campus clubs, IM LeeSports, Leeward Student Government, Student Activities Board, Budget and Finance Committee and New Student Orientation.
"Campus involvement enables students to gain life skills, increase their civic responsibility, and develop leadership skills that enrich their personal and professional development." studentlife.leeward. hawaii.edu
This semester, MVFCU is specifically involved with the intramural sports fitness and gaming groups, IM LeeFit and IM LeeGaming. The Credit Union will provide prizes for both competitive programs hoping to incentivize and increase participation, and also assists with advertising funds to help promote the programs via Instagram @imleesports. The sponsorship funds the programs from February through May 2021.
IM LeeFit provides students an opportunity to stay healthy with running, biking and walking events while encouraging friendly competition with an emphasis on building peer relationships. Each month prizes are awarded to participants who complete the most miles running, walking and riding. Recently, IM LeeSports launched a new podcast where program host and IM LeeFit coordinators Nick and AJ, talked about the great friendships formed through the intramural sports programs. Listen here.
IM LeeGaming provides students an opportunity to engage with fellow students via gaming competitions.
Both programs run out of the campus' Student Life Office headed up by Lexer Chou. Lexer said, "We are extremely grateful to be partnering with a local company right in our backyard! We are fortunate to establish this collaboration in hopes to engage with our students in the Leeward area, especially during the pandemic when our students need ways to connect with others virtually."
Waipahu Community Office Manager, Frances I. Cajimat said, "We are pleased to have the opportunity to work with the Student Life team and look forward to partnerships in the future."
---
MVFCU Expanded Membership Charter
Just recently MVFCU received an expanded membership charter to include most communities in Alaska. If you have friends or family in Alaska who could benefit from our services let them know. For a complete list of eligible Communities and Services, visit our membership webpage.
Remember MVFCU's Virtual MSRs are available ... wherever you are! They can assist you with opening an account, account maintenance for existing accounts and even getting a consumer loan.
CALL 907-745-4891 TODAY to schedule an appointment with one of our VIRTUAL MSRs!
---
Update to Fee Schedule
IMPORTANT INFORMATION Fees and Service Charges (effective May 1, 2021)
There will be changes to our Fee Schedule. Please consult www.mvfcu.coop/accounts/fee_schedule or your local Community Office for the latest MVFCU Fee Schedule.
---

Spring into Summer Financing
Our Spring into Summer Financing for new
and used Motorhomes, Campers, Travel
Trailers, Boats, ATVs, UTVs and Motorcyles.

---
---
Membership Account Agreement Books
Annually we update the MVFCU Membership Account Agreement Books. Please login to your account to review changes or ask your local Community Office for an updated copy.