2022 Annual Meeting & Election
The 2022 Annual Meeting will be held on Tuesday, May 24, 6 PM, at Evangelo's Restaurant in Wasilla. As we get closer to this date, we will be announcing specifics on how you can attend. We encourage you to follow us on one of the social media networks and/or watch for the Annual Meeting Banner when you login to your account online for the latest details.
No Board of Director applications were received through the normal process or through petition, therefore the three open Board seats will go uncontested without having a formal election.
---
---
Meet your MVFCU 2022 Board of Directors
No qualified Board of Director applications were received through the normal process or through petition. Therefore, the three open Board seats are uncontested and no election will be held.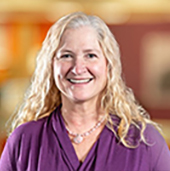 KAREN FOSTER
Chair
• Wasilla resident
• Co-owner of Foster and Company, LLC a CPA firm
• Board Member, Habitat for Humanity Mat-Su
MVFCU Board Member since 2016
---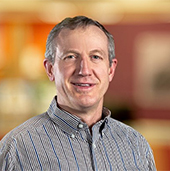 JOSEPH HAWKINS
Vice Chair
• Wasilla resident
• Owner of Bionic Chiropractic
• Served as an adjunct instructor for Mat-Su College and an instructor for the Red Cross
MVFCU Board Member since 2013
---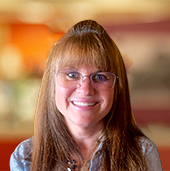 AMY ROBERTS
Treasurer/Secretary
• Palmer resident
• MSBSD teacher since 1997, currently at Machetanz Elementary
• Volunteers with 4H Club as Project Leader as well as Jr. Market Livestock Committee member
MVFCU Board Member since 2018
---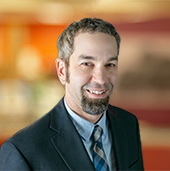 DAVID COMBS
Director
• Palmer resident
• Accountant at Combs Insurance Agency
• Past Palmer HS baseball coach and currently serves on the Palmer Little League Board of Directors
Board Member since 2012
---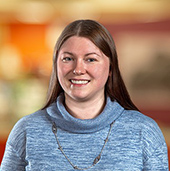 CRYSTAL STANLEY
Director
• Palmer resident
• CPA at Fosselman & Associates CPAs
• Member of the MVFCU Supervisory Committee last 4 years.
MVFCU Board Member since 2019
---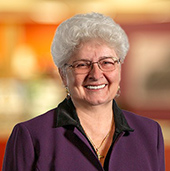 CECELIA BRADFORD
Director
• Palmer resident
• Federal Aviation Administration until 2005
• Volunteer work includes Church, Rotary, Numerous Employee Association Groups, Oshkosh, and Aviation Education Programs, also taught quilting and craft classes
MVFCU Board Member since 2020
---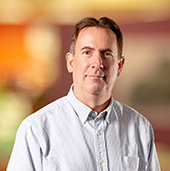 DALE FOSSELMAN
Director
• Wasilla resident
• Denali FCU, 1999 - 2019, various executive roles culminating in Chief Corporate Development Officer
• CUNA Mutual Group, Account Vice President in Alaska, 1985-1999
MVFCU Board Member since 2021
---
---

Spring into Summer Financing
Our Spring into Summer Financing for new
and used Motorhomes, Campers, Travel
Trailers, Boats, ATVs, UTVs and Motorcycles.

---
---
Welcome to the MVFCU Virtual Community Office!
We are here to help you with all your financial needs from wherever you happen to be. Working on the slope, away at college, on vacation, just don't want to leave your house! No problem!
Call our Virtual Community Office and speak with one of our Phone Representatives for account assistance and information.

Just have a check to deposit and/or need to pay a bill? Log onto our mobile app (MVMobile) and use our Remote Deposit service and our Bill Pay service!

Check all account activity and get your monthly statements on our website using our online banking service (MVOnline).

Have a more complicated issue or just want to have a face to face conversation. We can set up a Webex for you. One of our Virtual Member Service Representatives can help you open accounts, add or change joint owners, close on loans, etc.

Using digital signature technology so no waiting for mailed documents or having to come into a Community Office.

Need to see a teller before or after community office business hours? Stop by one of our LiveATM's. We have 6 of these machines available throughout Eagle River and the Matanuska Valley! (See our website for locations)

You can even become a NEW MVFCU member! Just visit our website and click on Become A Member. The system will walk you through our New Account Opening process and we will call you to finalize.
For your convenience we ready to help you 7 am-7 pm Monday - Friday and 8 am – 5 pm on Saturday!
---
---
Matanuska Valley Financial Services
You may have heard the saying, "inflation hurts savers and benefits borrowers."
The expression suggests that borrowers benefit from inflation because they pay back lenders with dollars worth less than when the money was initially borrowed. But for savers, your hard-earned dollars may lose buying power over time.
One popular way to show the "hurts savers" illustration is with retirement calculators. A fixed amount of money will lose buying power at a much faster rate if inflation averages 7% versus 1% over an extended period.
That's one reason why we caution against using some online tools. You can plug in a set of numbers, and the results may take you by surprise. They often raise more questions than answers.
If you're concerned about inflation, please reach out. We work with a team of professionals who watch the trends closely, and we can help put today's inflation in a better perspective.
Sincerely,
Financial Advisor
CUNA Brokerage Services, Inc.
CUNA Mutual Group
Matanuska Valley Financial Services
Located at: MVFCU - Wasilla
Financial Advisor
CUNA Brokerage Services, Inc.
CUNA Mutual Group
Matanuska Valley Financial Services
Located at: MVFCU - Palmer
Call today to schedule a complimentary, no-obligation appointment at (907) 745-9182
Representatives are registered, securities sold, advisory services offered through CUNA Brokerage Services, Inc. (CBSI), member FINRA/SIPC , a registered broker/dealer and investment advisor, which is not an affiliate of the credit union. CBSI is under contract with the financial institution to make securities available to members. Not NCUA/NCUSIF/FDIC insured, May Lose Value, No Financial Institution Guarantee. Not a deposit of any financial institution.
This material was prepared by MarketingPro, Inc. for use by Robert Morgan and Joshua Patterson.
02162022-LA-3932
---
---