75th Anniversary Celebrations!
Since 1948, MVFCU has been serving the greater Matanuska Valley and beginning in 2012 we began serving our Waipahu Community in Hawaii.
To celebrate this special occasion, we have planned a number of events to include our members, communities and employees. Some of those planned events include monthly Community Office Celebrations.
The upcoming Celebration schedule includes:
• Friday, April 28 – Palmer Carrs Community Office
• Thursday, May 25 – Palmer Community Office
• Friday, June 30 – Wasilla Community Office
Come join us for one or all!
Celebrate the 75th Anniversary the MVFCU Way!!
---
2023 Annual Meeting
Annual Membership Meeting will be Thursday, May 11, 6pm, at Evangelo's Restaurant in Wasilla
---
Meet your MVFCU 2023 Board of Directors
No Board of Director applications were received through the normal process or through petition. Therefore, the three open Board seats are uncontested and no election was held.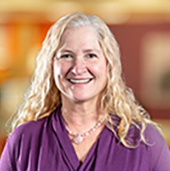 KAREN FOSTER
Chair
• Wasilla resident
• Co-owner of Foster and Company, LLC a CPA firm
• Board Member, Habitat for Humanity Mat-Su
MVFCU Board Member since 2016
---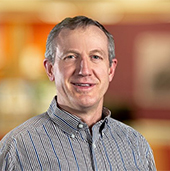 JOSEPH HAWKINS
Vice Chair
• Wasilla resident
• Owner of Bionic Chiropractic
• Served as an adjunct instructor for Mat-Su College and an instructor for the Red Cross
MVFCU Board Member since 2013
---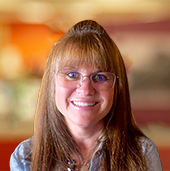 AMY ROBERTS
Treasurer/Secretary
• Palmer resident
• MSBSD teacher since 1997, currently at Machetanz Elementary
• Volunteers with 4H Club as Project Leader as well as Jr. Market Livestock Committee member
MVFCU Board Member since 2018
---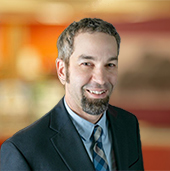 DAVID COMBS
Director
• Palmer resident
• Accountant at Combs Insurance Agency
• Past Palmer HS baseball coach and currently serves on the Palmer Little League Board of Directors
MVFCU Board Member since 2012
---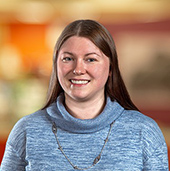 CRYSTAL STANLEY
Director
• Palmer resident
• CPA at Fosselman & Associates CPAs
• Member of the MVFCU Supervisory Committee 2015-2019
MVFCU Board Member since 2019
---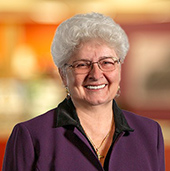 CECELIA BRADFORD
Director
• Palmer resident
• Federal Aviation Administration until 2005
• Volunteer work includes Church, Rotary, Numerous Employee Association Groups, Oshkosh, and Aviation Education Programs, also taught quilting and craft classes
MVFCU Board Member since 2020
---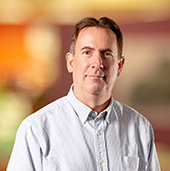 DALE FOSSELMAN
Director
• Wasilla resident
• Denali FCU, 1999 - 2019, various executive roles culminating in Chief Corporate Development Officer
• CUNA Mutual Group, Account Vice President in Alaska, 1985-1999
MVFCU Board Member since 2021
---
Virtual Services!

Our Virtual Community Office is available wherever you are! You can open an account, get a loan, transfer funds or make an appointment! We are here for you … wherever you are!
Live ATMs: Conveniently located at our Community Offices in Palmer, Wasilla, Eagle River and Big Lake. LIVE ATM'S are personalized help for you! Touch the screen and it's just like you're in one of our Community Offices. Our Virtual Member Experience Representatives are available extended hours, 7:00am to 7:00pm Monday through Friday, and 8:00am to 5:00pm on Saturday.
Scheduled Appointments: Did you know we offer appointments? No waiting in line, schedule your appointment at mvfcu.coop or by calling 907.745.4891. Choose to visit a Community Office or meet with us virtually!
Virtual Deposits: Use our MVMobile App to deposit your check using your phone or mobile device. Easy and simple!
Virtual Banking: Anytime access through MVOnline through your computer or mobile device. Transfer money, check balances, make loan payments and so much more!
Bill Pay: Pay your bills conveniently without stamps! Schedule one time or reoccurring payments through the payment center built into MVMobile or MVOnline!
Call our Virtual Community Office 907.745.4891 and speak with one of our Representatives!
For your convenience we are ready to help you 7 am-7 pm Monday - Friday and 8 am – 5 pm on Saturday!
---

Spring into Summer Financing
Our Spring into Summer Financing for new
and used Motorhomes, Campers, Travel
Trailers, Boats, ATVs, UTVs and Motorcycles.
For details visit:
www.mvfcu.coop/springintosummer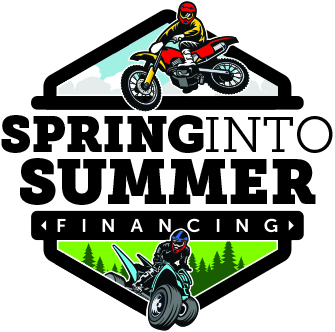 ---
Financial Reality Fairs!
THEY'RE BACK! What started out as a stroll in the park, has turned into a full-on sprint! Financial Reality Fairs are BACK and have picked up to a phenomenal pace. We started off 2023 with a bang by visiting the students at Valdez High School! We made our way to Anchorage to put on a fair for IDEA Home School, and then came home to the Mat-Su Valley by visiting Palmer High School, IDEA Home School-Wasilla, Matsu Central, and Academy Charter! We have more fairs on the agenda to finish out the 22'-23' school year. Financial Reality Fairs are a FREE event for the schools, so they require volunteers at each event, we thank our community for their efforts to make them possible!
If you didn't know…Financial Reality Fairs are an opportunity for High School students to get a glimpse of what adult life will look like after they graduate. They get an opportunity to pick a career, start a family, and buy various things to meet their needs and desires, all while trying to stay within their monthly budget.
It is our goal to bring this opportunity to as many schools in Alaska as possible! Recently we have introduced a "Mini Fair" for smaller groups of students. The Financial Reality Foundation is also in the process of finalizing an App version in hopes to target more remote locations that we can't easily get too. We are committed to bringing financial education to our membership and communities no matter the distance. We continue to explore new avenues and opportunities!
If you are interested in VOLUNTEERING give Kylie a call 907.761.4736.
---

You can invest any amount of $400 or more, and choose a term that works best for your savings goals.
Additional Details
• Terms available from six months** to five years
• Minimum balance of $400
• Dividends are compounded and paid** quarterly at a locked-in rate
• Statements are received quarterly
• Early withdraws are subject to a penalty on earned dividends
**6 Month Term Certificate pays at Maturity only
---