** SPECIAL ANNOUNCEMENT **
2020 Annual Meeting & Board of Directors Election
This year we've all been part of a whirlwind of changes. Change has also come to our Annual Meeting. To keep everyone safe, MVFCU has made the decision to hold the 2020 Annual Meeting VIRTUALLY on Tuesday, August 18, 2020. As we get closer to this date, we will be announcing specifics on how you can virtually attend. We encourage you to follow us on one of the social media networks and/or watch for the Annual Meeting Banner when you login to your account online for the latest details.
As a credit union, we are a financial cooperative that is owned by its members, not stockholders. Because of this distinction, each member, regardless of the size of their account, has one vote in electing a volunteer Board of Directors. This assures that your credit union's focus on your financial interest is not lost.
There are three (3) positions open for the 2020 MVFCU Board of Directors election. Voting will open on July 13, 2020!
---
Meet the 2020 Board of Director candidates!
Cecelia BRADFORD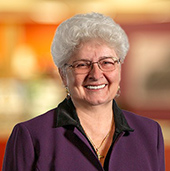 Palmer Resident
Reasons for wanting to serve MVFCU:
I was raised to give back and I have been the recipient of those in my communities who gave of their time to help me. Now it is my honor to give back to my community and what better time and place then here in the Matanuska Valley, my home!
Douglas LeCREN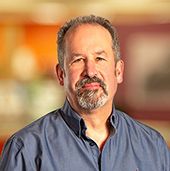 Wasilla Resident
Reasons for wanting to serve MVFCU:
Individual community involvement is crucial for the prosperity and growth of the community as a whole. Serving on the MVFCU Board of Directors is one way I can make a positive impact in my community. My educational and professional background, combined with my past volunteer involvement, bring qualities I feel would be useful and essential to the MVFCU and local community. Through volunteering and being elected to the Board of Directors, I would serve the needs of MVFCU's members and community; protect the best interest of the credit union and its members and execute the duties of a Board Director per the bylaws of the credit union.
Don SHIESL - Incumbent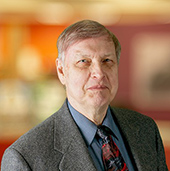 Wasilla Resident
Reasons for wanting to serve MVFCU:
I have over 25 years experience in the Credit Union movement (including multiple terms on the Board at Denali Federal Credit Union before I was elected to the Matanuska Valley Federal Credit Union Board). I was first elected to the Matanuska Valley Federal Credit Union Board in 2006. I want to use this experience in improving services to the members.
Crystal STANLEY – Incumbent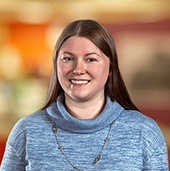 Palmer Resident
Reasons for wanting to serve MVFCU:
I opened my first bank account at 13 in MVFCU's Willow branch and have remained a member ever since. I appreciate MVFCU's efforts to be an active and positive presence in all the communities it serves. This last year of being on the Board has continued to show me that everyone in this organization is committed to remaining member-centered and active in our community. I want to keep working towards the credit union incorporating options that make the member experience more convenient and meaningful for managing their financial goals while still maintaining a personal touch. I am excited about the direction our Credit Union and the overall credit union movement is going and hope to continue serving in my board position to help maintain this direction.
Douglas STEWART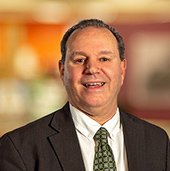 Wasilla Resident
Reasons for wanting to serve MVFCU:
I moved to Wasilla about a year ago from the Anchorage area. I have 4 boys who attend Wasilla High School, Our Lady of the Valley, Knik Elementary and Goose Bay Elementary. I love this area and want to serve the citizens of the MatSu Valley. I have worked for or consulted with several companies in Alaska such as H & R Block, Alaska Zoo, Alaska Club and the Alaska School Activities Association. I believe in SERVICE and serving others is a daily focus!
---
$500 Fridays!
Official Rules

Each week beginning on June 28, members will have a chance to win $500 just by using their MVFCU VISA debit or credit card!
Members will automatically receive one (1) entry into the weekly drawing for each Matanuska Valley Federal Credit Union Visa® debit card transaction greater or equal to $50.00 (fifty) dollars that posts during that week, and two (2) entries for each Matanuska Valley Federal Credit Union Visa® credit card transaction greater than or equal to $50.00 (fifty) dollars that posts during that week.
By entering the Promotion, each entrant accepts and agrees to be bound by the Official Rules. No purchase necessary to enter or win. ATM cash advances and payments are excluded from entry. Individuals may also enter one time per week by providing name, address, email address and phone number on a 3x5 card and mailing it to:

Matanuska Valley Federal Credit Union
Attention: $500 FRIDAY
1020 S. Bailey Street
Palmer, Alaska 99645.
Promotion will run from June 28, 2020 through August 22, 2020.

Visit: www.mvfcu.coop/500fridays for a complete listing of Official Rules and details!
---
CEO SPOTLIGHT
By Ed Gravley
As we are already mid-year of 2020, I reflect back on how everyone came together to help each other overcome the challenges created by the COVID-19 pandemic. It has been very reassuring to watch individuals show patience and concern for others through social distancing and wearing masks while learning new ways to work, shop, and conduct business. I am proud of how many of you are creatively finding ways to help safeguard the overall health of other people. This is the credit union way of People helping People!
While helping our members meet their financial goals, MVFCU continues to be diligent in protecting the health and safety of our employees and members when they visit any one of our Community Offices, drive-ups or LiveATMs.
I would like to thank you, our members, for looking to MVFCU for your financial needs during these unusual times. The Credit Union is available to help you meet your goals whether it's for a car or boat loan, mortgage, low cost credit card, business loan or other types of lending needs. We're here to help make your dreams a reality.
Together we will overcome this pandemic and economic crisis.
We are always here for you – It's the MVFCU Way!
Ed Gravley
---
How do you even GET STARTED?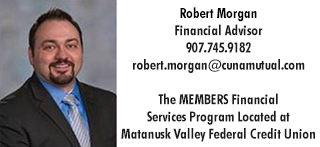 You own a home. Your kids are growing, your career is blossoming. And it's all happening so fast. You know you should be planning your retirement, the kids' education, and that second honeymoon. But you have so many questions; contact us to get started.
Securities sold, advisory services offered through CUNA Brokerage Services, Inc. (CBSI), member FINRA/SIPC, a registered broker/dealer and investment advisor. CBSI is under contract with the financial institution to make securities available to members. Not NCUA/NCUSIF/FDIC insured, May Lose Value, No Financial Institution Guarantee. Not a deposit of any financial institution. CBSI is a registered broker/dealer in all fifty states of the United States of America. The representative may also be a financial institution employee that accepts deposits on behalf of the financial institution.
CBSI-1818443.1-0617-0720 © CUNA Mutual Group