2020 ELECTION RESULTS
Due to the COVID-19 pandemic, MVFCU made the decision to postpone our Annual Meeting and in turn delay the Board of Directors Election.
Voting for the three open Board of Director seats officially began on Monday, July 13, 2020. Members were encouraged to participate in the election by voting in Community Offices, MV Online or for the first time ever, via our MV Mobile App.
Winners were announced at our first virtual Annual Meeting on Tuesday, August 18. Members were able to attend the meeting through live streaming. The election winners were announced and the three open seats were filled by Cecilia Bradford, Doug LeCren and Crystal Stanley .
---
$500 Fridays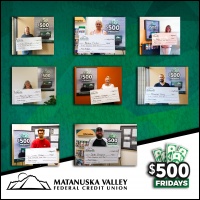 BACK BY POPULAR DEMAND! $500 Fridays will be back beginning October 15, with a WINNER every Friday thru December 2020!
Every purchase of $50 or greater on your MVFCU Debit or Credit Card gets you entered!
See: www.mvfcu.coop/500fridays for details
---
Big Lake Office
New to the Credit Union is our updated Big Lake office, located in the new Three Bears building! This office space features two teller stations and offices for managerial staff as well as a media room and brand new digital posters. Additionally, there is a convenient outward facing Live ATM and a secure night drop. Stop by and see the new office and greet our friendly staff in Big Lake!
---
GIVING BACK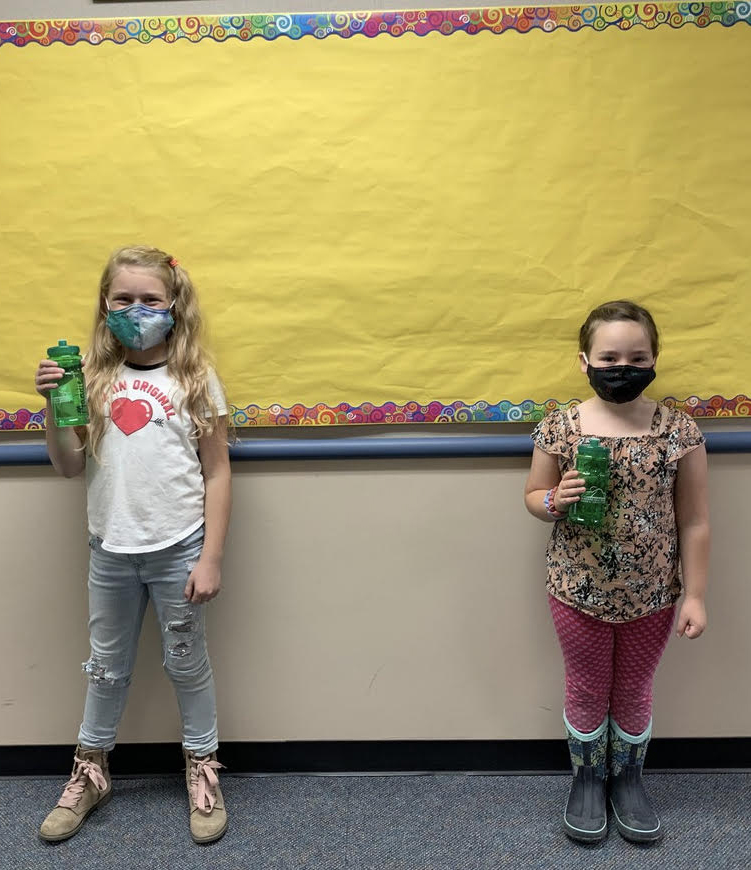 We LOVE helping out in our local communities! It came to our attention that the Sherrod and Swanson Elementary schools in Palmer had to shut down their drinking fountains as a safety precaution, due to COVID 19. MVCFU stepped in to provide 400+ reusable water bottles to ensure the students stay hydrated during their busy school days!
---
NEW Live ATM in Mat-Su Regional Medical Center!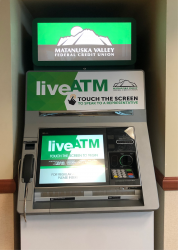 Continuing our partnership with the Mat-Su Regional Medical Center we are happy to announce a new Live ATM in the main lobby! Previously MVFCU has had a ATM located in the lobby, but with this upgrade, members will be able to access more functionality with the help of our online representatives. Live ATM's have a larger withdrawal limit and allow you to conduct many transactions you would normally complete at a teller station. If you're at the Mat-Su Regional hospital, be sure to check out our new Live ATM in the lobby!
---
2019 ANNUAL REPORT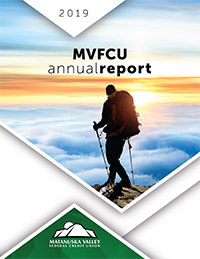 The 2019 Annual Report is now available at any community office or online at www.mvfcu.coop. The report provides insight on your Credit Union's accomplishments, Board Members, and financial strength over the last year.
---
2020 Holiday Signature Loan
Our Holiday Signature Loan is a convenient, low-cost alternative to your high-rate credit cards during this holiday season!
When the Holidays roll around, it's easy to get carried away in the season of giving. Putting others before yourself doesn't have to mean making a hasty financial move you might regret later ... even for the big things.
Instead of piling up a huge credit card bill, consider a Holiday Signature Loan. We offer lower interest rates than your credit card, and that's better for you AND your family.
Apply today at any one of our ten community offices.
From all of us at MVFCU, we wish you Peace and Joy this holiday season.
---
Recent VISA Phone Number Changes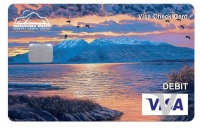 On September 28, 2020 some important phone numbers for our Visa cards changed.
VISA Debit Card and VISA Credit Card Activation phone number: 1-800-290-7893
After business hours Lost & Stolen card phone number: 1-888-297-3416
During business hours for Lost and Stolen cards please call the MVFCU Contact Center: 1-907-745-4891